Posted on: August 11, 2020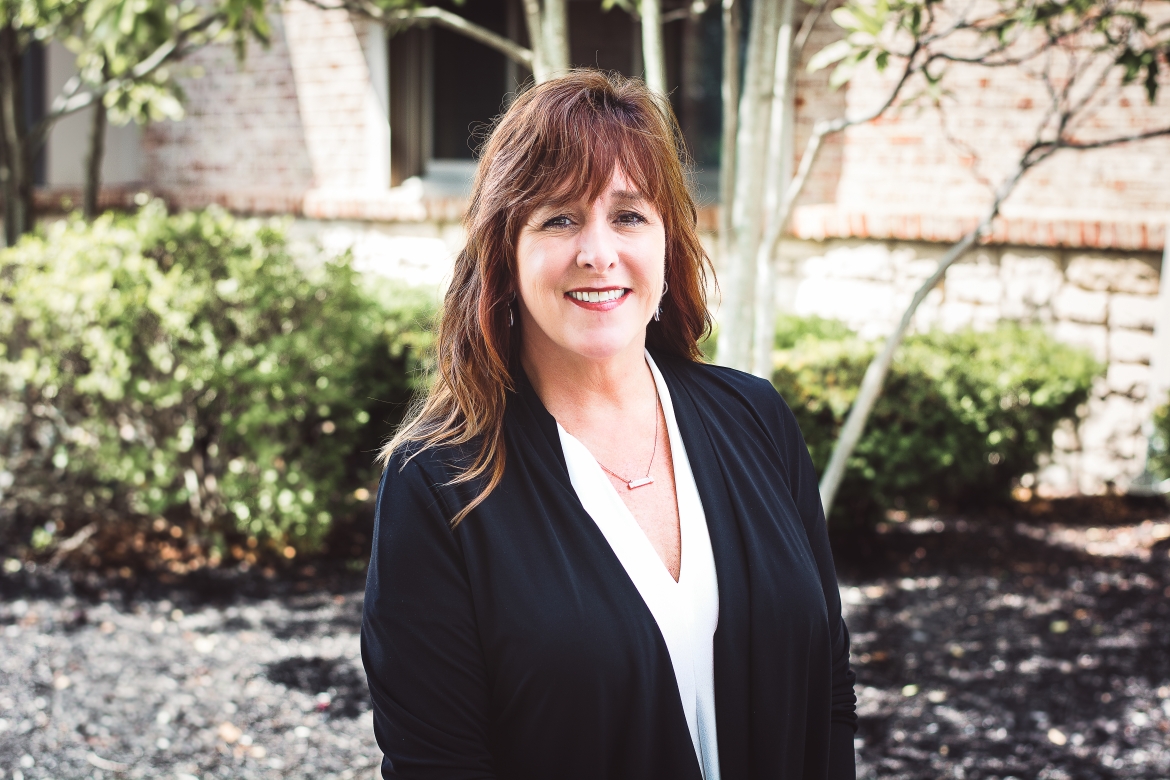 There's organized, and then there's the organizational expert.
Managing several moving parts, keeping events running on schedule and pleasing several eager and often hungry guests, is intimidating for most people looking to host a successful private event. Most people, that is, unless you are Jag's Steak & Seafood Private Dining Coordinator Natalie Holbert.
If you've had the pleasure of working with Natalie to plan a corporate event, reception, or group meal at Jag's, you've experienced firsthand how such a stressful task can suddenly feel like a breeze.
That's because Natalie is a self-proclaimed organizational and list-making enthusiast. "I love to make charts and binders," said Holbert. I'll add everything under the sun to a list for the feeling of accomplishment to check it off."
---
Event Planning Extraordinaire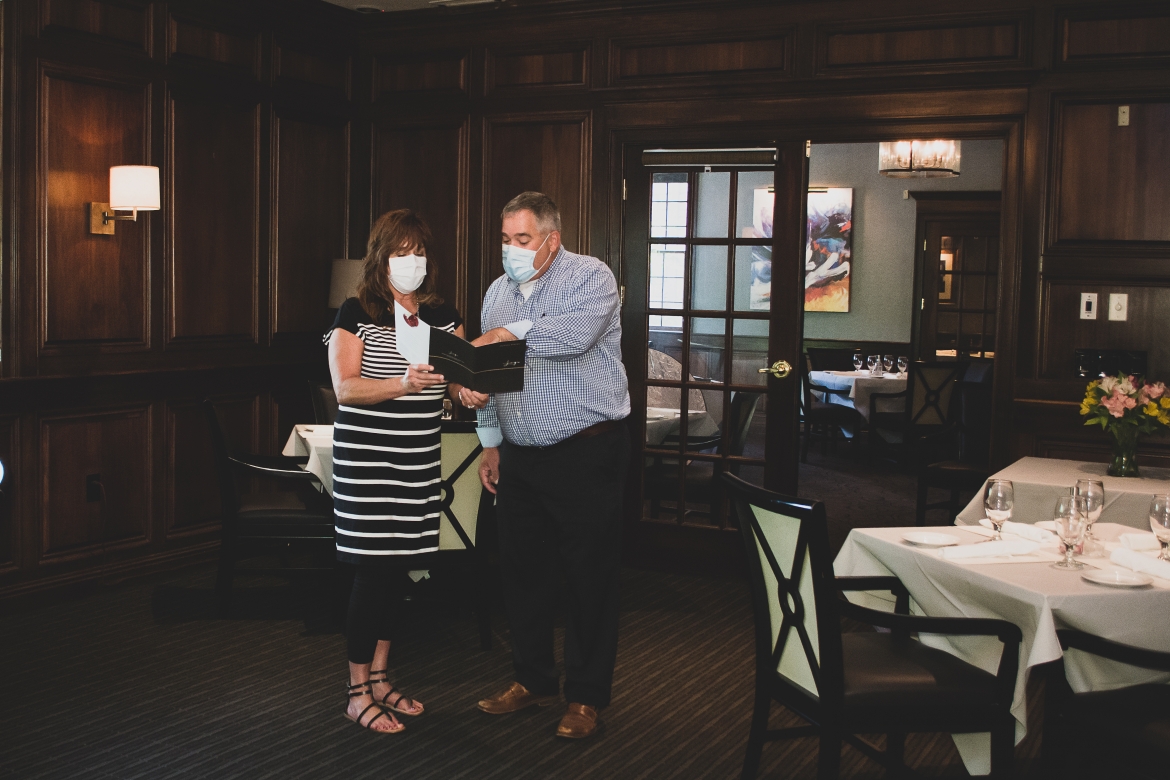 Jag's guests are the true beneficiaries of Natalie's dedication to detail as they can be assured every aspect of their event, large or small, will be covered using Natalie's famous checklist.
And while Natalie's a natural event planner, her prior experience has also shaped the way she attends to guest needs. Before joining Jag's staff six years ago, Natalie held several positions where she was responsible for grassroots marketing and site, charity or VIP event planning for organizations like AVP Beach Volleyball and USA Hockey. That experience even took her to the Olympics with the U.S. Olympic Hockey team during the Calgary Winter Olympics.
Natalie, a West Chester native, first became aware of Jag's through its support of Lakota West High School sports. "I was familiar with Chef Michelle and Jag's through their involvement at Lakota West while my two daughters were growing up in West Chester. Then, when a previous co-worker who had also worked with Chef Michelle showed me the new opening at Jag's, the description had me written all over it," said Holbert.
At the time, Natalie's duties were mainly working daytime as a receptionist and assisting with private dining bookings as needed. However, as private dining became a more popular option for guests, and renovations at the restaurant made it possible for the Jag's to host new types of events, Holbert's planning expertise began to blossom.
"The next thing I know I'm assisting with private dining and then soon after I was placed in a new position solely focused as a private dining coordinator!"
Private Dining at Jag's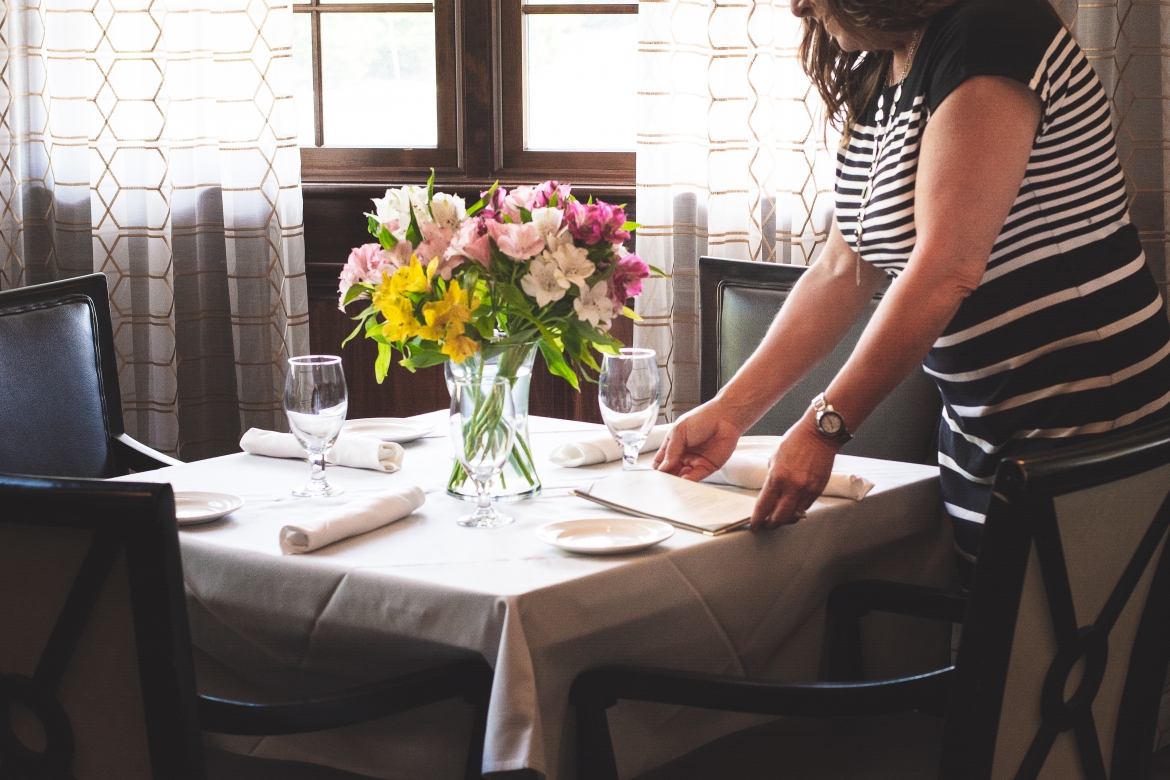 Today, Natalie works directly with clients on room selection, menu setup, room customization, and is the host's point of contact for gatherings large and small.
"When planning, it's all about paying attention to detail and listening to what the client is saying," says Holbert. "We prompt guests with all the questions they could imagine, and more, so that everyone gets the full Jag's experience. When hosting private dining, our philosophy is that the on-site hosts should be relieved of any responsibility the day of the event, so they can focus on greeting guests, enjoying their event and feeling the satisfaction of providing a first-class experience for their guests."
Still, unexpected occurrences happen from time-to-time, which the private dining service team is equipped to resolve with flexibility, and at times ingenuity. "We've had brides with broken heels just before the start of a wedding ceremony… Gorilla Glue to the rescue!"
That same flexibility can be seen during today's COVID-19 pandemic. "A lot has changed due to current regulations, but Jag's is still very much a safe haven for private dining. Extreme measures, including nightly disinfecting ensure we meet guidelines and provide a comfortable dining environment for our guests," she says. One of Natalie's newest responsibilities was to manage Jag's new Curbside-to-Go features, the first time to-go service has been offered at Jag's. Even with those precautions, Natalie knows there was, and still is a lot of uncertainty for guests when dining out, which makes it all the more heartwarming that the community continues to support Jag's.
Natalie shares a special message to Jag's guests. "We can't thank our guests enough for their support in the time when we were shutdown and transitioned to Curbside-to-Go only. Your love, kind words and loyalty touched us all and was very important for us getting back to dine-in service." In fact, Curbside-to-Go became such a hit, that you can still order to-go today!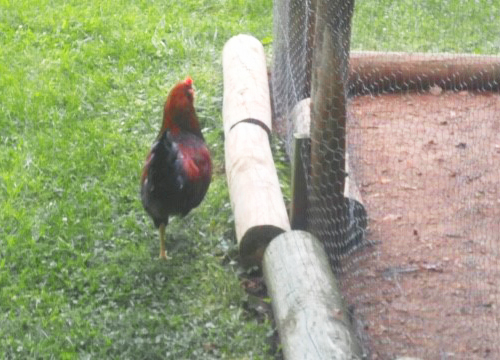 Natalie's planning prowess is also now intersecting everyday life in ways it never has before. Her two daughters are recent college graduates from Ohio University and the University of Cincinnati, respectively, still live in the area, and the family has been in the process of moving them to places of their own. Natalie and her husband also recently bought a new home on 10 acres, where she raises 60,000 bees, several chickens for farm-fresh eggs, and a rooster named Cogburn, whose namesake is portrayed by John Wayne in his classic film True Grit.
If you'd like to talk with Natalie about your next event, or learn more about Jag's Private Dining selections, call us today at (513) 860-5353. Odds are she has a binder for you ready and waiting!