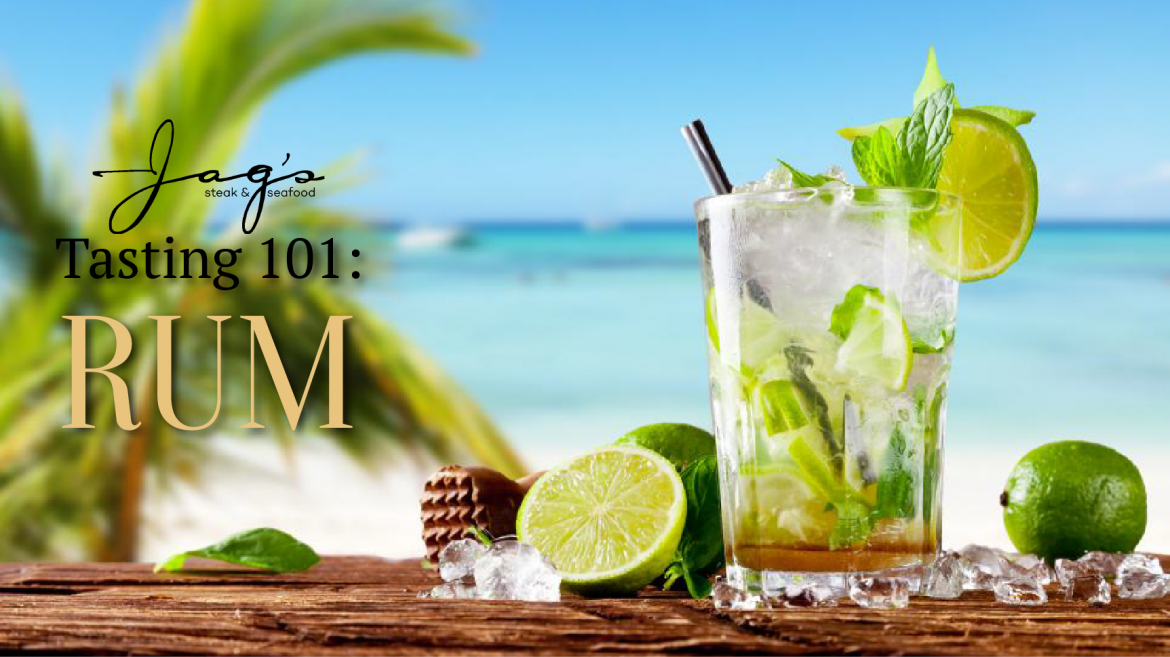 Jag's presents a night of Caribbean fare – including five-star tropical recipes from Jamaica, Hawaii and more – at Jag's Tasting 101: Rum, beginning at 6:30 p.m. on Thursday, May 24, 2018. Each course in the five-course menu will pair perfectly with a hand-selected rum cocktail made with a selection of rums from Bacardi and Captain Morgan's.
Each month, Jag's hosts Tasting 101 – a series that explores flavors, foods and beverages – and shares techniques and knowledge of our experts with guests. These events give our team a chance to connect with you in a fun and delicious way by creating new dishes and recipes. Tasting 101 events bring you into who we are and what we can create. We guarantee you'll have a great time, taste delicious food and drinks, and learn more about rum and some of our dishes during the event.
Can't make it to May's event, but want to enjoy the delicious fun we're cooking up? No problem! Purchase tickets now for any of the following Tasting 101 events!
Rosé: Thursday, June 28 at 6:30 pm
New England Seafood Bake: Thursday, July 26 at 6:30 pm
Italian wines: Thursday, August 23 at 6:30 pm
Chef Life: Thursday, September 20 at 6:30 pm
Craft beer: Thursday, October 18 at 6:30 pm
Holiday entertaining: Wednesday, November 14 and Thursday, November 15 at 6:30 pm
Champagne: Thursday, December 27 and Friday, December 28 at 6:30 pm
Want to give the gift of a Tasting 101, but not sure which one to get? Purchase gift cards easily online, which can now be redeemed for Tasting 101 events!